ADMETA is forever immortal!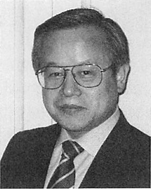 2005 Chairman
  Manabu Tsujimura,
Ebara Corporation


In the late 1990s, a revolution occurred in the interconnect technology. This was the damascene process. Subsequently, lower dielectric constants called for a new revolution, and the interconnect technology of the 2000s involved devices and materials. Then the storm of the device manufacturing technology revolution peaked. With the end of device scaling, semiconductor researchers and developers began to place importance on reviewing research and development from the basics, returning to the 1950s. Therefore, I think that ADMETA in 2005 submitted more papers that emphasized basic research and development. Back to the Teacher for the Future! ADMETA plays a part in the interconnect technology of the future.

Reflecting such circumstances, the 15th ADMETA 2005 International Conference was held at the Sanjo Conference Hall of the University of Tokyo for three days, from October 12 to 14, 2005. The number of treatises was two keynote speeches, six invited treatises, 25 oral treatises, and 30 posters. I think it was a year in which we were able to exhibit further innovations in interconnect technologies such as Co metal caps and CuMn for 3D mounting and EM improvement, in addition to integration using Cu-Low k following the previous year. This year, there was also a considerable change in the ADMETA committee. The secretariat, which had been in charge until then, was replaced, and the committee system, which relied heavily on the secretariat, was renewed. I think it can be called the year of the 'beginning of the second term of Genesis,' in which the members made a constitution and vowed to contribute to the development of ADMETA. The number of members has increased, and donations have become slightly more abundant, which fulfilled the idea of this commemorative magazine possible. It is well known that semiconductors will continue to evolve while experiencing twists and turns. Moreover, ADMETA, which supports multi-layer wiring, is forever immortal.